Which player made the most efficient use of his offensive touches to help his team win the game? Which player's misses cost his team a shot at victory?

Here's what we've got...

Let us know how we did. Did we choose the right guys? Who would you add or subtract?


---
HOT SHOTS - Ray Allen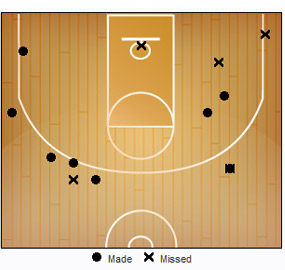 25 PointsField Goal Selection
Layups: 0-1
Jumpers: 8-12
Dunks: 0-0
Scoring Breakdown
FGs: 8-13
3FG: 6-9
FT: 3-3
---
COLD SHOTS - LeBron James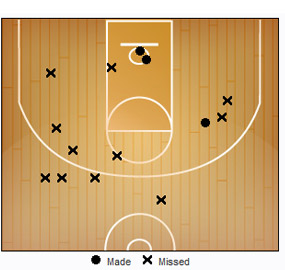 15 Points
Field Goal Selection
Layups: 1-1
Jumpers: 1-12
Dunks: 1-1

Scoring Breakdown
FGs: 3-14
3FG: 0-4
FT: 9-12